Spodoptera litura - Oriental Leaf Worm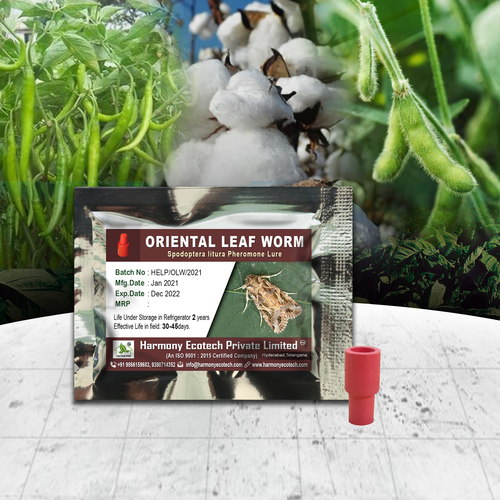 Spodoptera litura - Oriental Leaf Worm
Product Description
The offered Spodoptera litura - Oriental Leaf Worm is made available by us for use in the various commercial and agricultural applications. The Leaf worm is considered to be one of the most damaging insect pests of agricultural crops and is a generalist defoliator. It feeds on over 120 plant species, including various cash, food, and ornamental crops. The lure helps in keeping the Spodoptera litura - Oriental Leaf Worm away from the crops.
Specification
Product Name

Spodoptera litura Pheromone Lure

Mode of Action

Attractant Pheromone

Active Ingredient

Z9,E11-Tetradecadienyl acetate,
Z9,E12-Tetradecadienyl acetate

Dosage

3 mg per dispenser / lure

Product Description

Met pet pouch containing Z-9,E-11-Tetradecadienyl acetate & Z9, E-12-Tetradecadienyl acetate blend loaded in silicon rubber septa.

Active Life

Upto 30-45 days depending on climatic conditions.

Shelf Life

2 years if stored according to the standard protocol.