Azospirillum (Progress-AS)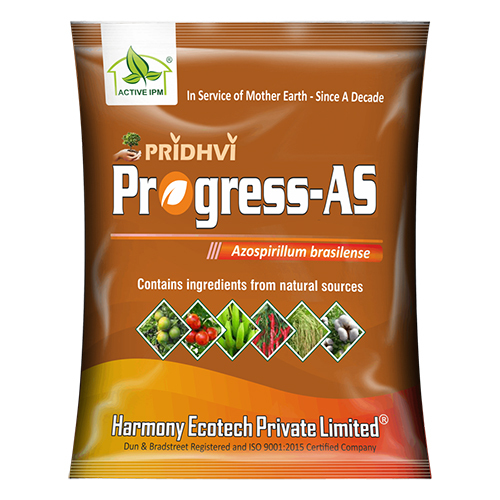 Azospirillum (Progress-AS)
Price And Quantity
Kilograms/Kilograms

125 INR
Product Description
Benefits:
Fixes 20-40 kg of Nitrogen per acre. Increasesyield by 20-25% and reduces cost of chemical nitrogen fertilisers.
Helps in increased mineral and water uptake.Promotes root development and vegetative growth. Improves soil health and isenvironmental friendly.
Recommended Crops:
Field Crops: Cotton, Paddy, Wheat, Sorghum, Maize,Sunflower, Ground nut, Potato, Mustard, Pulses, Soya bean, Sugar cane etc.
Fruit Crops: Banana, Mango, Grapes, Guava, Sapota,Pomegranate, Custard apple, Orange, Citrus fruit, , etc.
Vegetable Crops: Tomato, Chilli, Brinjal, Onion,Okra etc.
Plantation Crops: Coffee, Tea, Cardamom, Coconut,Horticultural plants, Floricultural plants, Medicinal plants, Kitchen &Home garden etc.